I'm gathering ideas for the nursery. The OH and I have until the end of January to finish the nursery, but we would actually like to get everything done by December. Unfortunately, I have expensive taste with a penchant for french toys. Ooh La La! Fortunately, I am creative! I am planning on making as much as possible myself, such as a cute felt cloud mobile. The decor is going to be simple and neutral, think white painted wooden floor with cosy sheepskin rug and white walls. I am not a bright colours kind of gal, but we will be making up for this with an enchanting woodland theme, with the odd orange felt fox thrown in for fun.
I'm going to start with this Karl Lagerfeld cushion, because its so funny! I doubt I will be buying this as the funny may be lost on a newborn! I thought I would include it though as you may fancy this for yourself!
The following items are from www.frenchblossom.com
The following items are by Moulin Roty :
Imagine making up stories in a darkened room with a torch, a blank wall and these magical shadow puppets!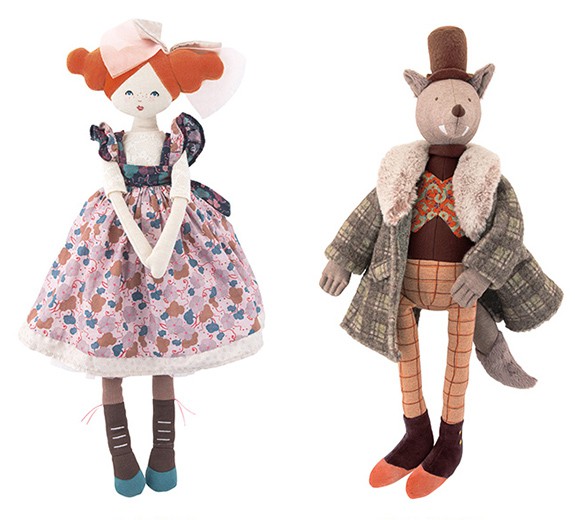 I think I might die with how cute these characters are!