My attention has turned to my kitchen. Now that the living and dining room is pretty much where I wanted them to be, the kitchen is king of letting the house down. Alas, Rome wasn't built in a day was it, and the kitchen will have to wait. However, I can still look and take inspiration cant I? Here are a selection of, sometimes rather girly, but very pretty kitchens that I will try and persuade the OH to like!
I'm not the type of perfectionist that wants everything brand new and sparkling. I love the charm of mismatch, done in the right way. And I love freestanding units. The red wall would be little too much colour for me, but I still think this is very cute.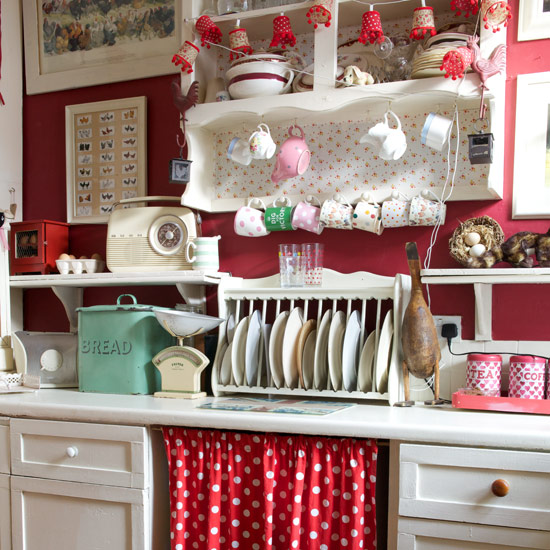 I know this kitchen is the kind that you would find in most homes in England, but its the small touches I love that make it personal and quirky. The use of colourful fabric that incorporates the colours of the pink radio, the red rug and the blue butter dish. Its achievable for anyone.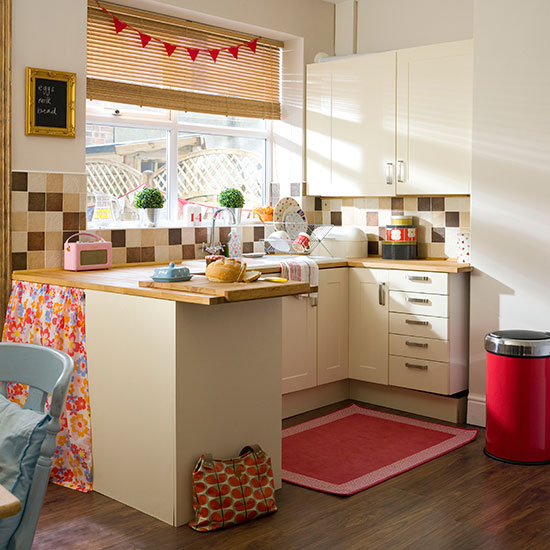 I love love love this kitchen! The French signs above the doors, which is usually unused space and the blue frosted glass shades and an oriental rug. This definitely adds vintage quirkiness to what is actually modern kitchen. I wish I had room for a walk in pantry!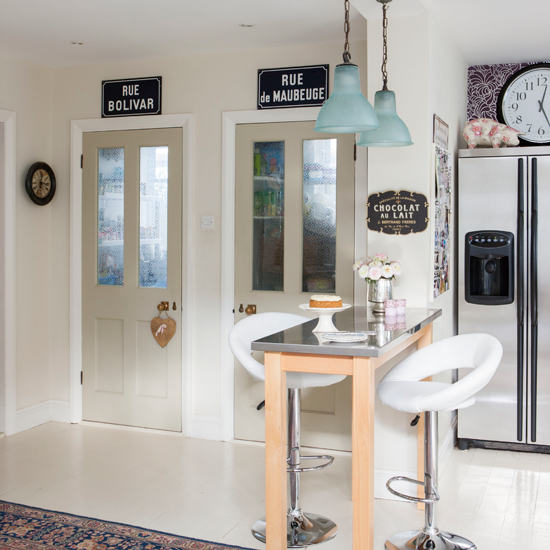 And this one? Well, what can I say? I told you I told free standing units!